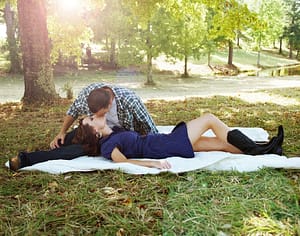 I don't always feel like rewinding time and memory
though there is so much of both between us. Sometimes it's enough
release a sigh into the air to bring the memories to the point
next to the pile of things, valued by both, rightly so.
Like the dried flowers that are still in the books of Sabines,
or next to my bed your drawing, on the nightstand, the old jewelry box
and inside the earrings with those pearls white, a little irregular
because they have… the imprint of your kisses mixed with mine.
Since you left, very often the flowers and the verses
accompany me, the petals, be fresh or withered, have
a peculiar scent. I rarely accept love
half words, I told you once, with me everything…or nothing.