Perpetual orgy, I learned firsthand Flaubert's phrase «The only way to endure existence is to immerse yourself in literature as in a perpetual orgy» There were few trips during my childhood. To the capital city of San Luís Potosí as my aunt's chaperone. To the places where my uncles Lupe and Felipe were, he as a telegraph operator first and later as station chief of the National Railways of Mexico. There were wonderful opportunities to spend the holidays with them. They allowed us to recognize some beauties of nature in the region known as the Huasteca Potosina.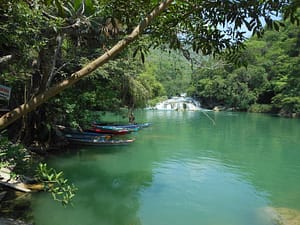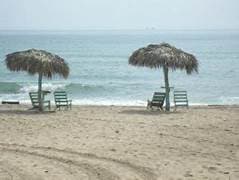 "peccadillo"
The trips to Tampico were, by far, the best experiences. In part, by the beaches of Madero. They had the charm of the sea, the different shades of changing blue and the salty breeze. The tar, which since then alerted, was "peccata minuta" compared to the sunbaths between the waves, always meek and peaceful. I remember the experience of rowing in the "chairel", enjoying the passage through those streets and squares of Tampico. It was also an odyssey to recognize El Globito and La Victoria, with their characteristics, symbols and metaphors that the palate mainly enjoyed, after unfair comparisons.
"perpetual orgy"
I am convinced that the best thing was to arrive at the house of uncles Matilde and María, at the first opportunity, to lock myself in the cellar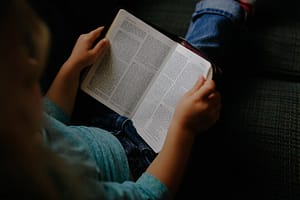 which functioned as a library. There I practically "stuck" reading from fliers to novels. My cousin Sergio was the only one who noticed. Perhaps because he shared with me that passionate habit of reading. Sharing our secret, the "perpetual orgy" of those fantastic journeys that reading offers, were part of our conversations. They say that childhood anecdotes are usually unforgettable, in my case, they still are.
I remember our games at night, we sang nursery rhymes as well as we told horror stories. I do not forget that scene, when one of my cousin's eyelids bled profusely, his dog, the same animal from which I always stayed as far away as possible, the one whose fierceness I imagined because of its appearance or its enormous size, apparently with one of its nails it had cut my cousin's eyelid in two while they were playing. Sergio stopped his father who, given the shock, could only think of killing the animal. So, of that same size, so was the soul of that cousin that I will never forget. i agree, ihe best experiences in life are usually unplanned, they happen randomly and are with us all our lives.  
Andrea Saldaña Rivera. https://es.wikipedia.org/wiki/Andrea_Salda%C3%B1a