Andrea Saldaña Rivera.https://es.wikipedia.org/wiki/Andrea_Salda%C3%B1a
"That, the first and the most beautiful…", was Maria's enthusiastic response when I asked her how close her home was. We came from the School where we had finished a course for teenagers, which she had attended. María insisted that we go to her house since Esperanza, her mother, wanted to talk to us.
We got into the Volkswagen and headed down the path he pointed out to us. Just 5 kilometers from a dirt road we began to see a farmhouse, that's when I asked the question and got such a precise answer.
"That, the first and the most beautiful…"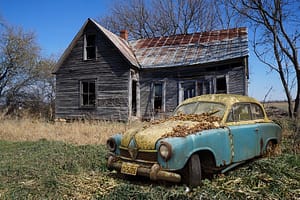 Indeed, it was the first in the village. It could be called a hut or hovel in Mexico, a shack in Spain, or a Fabela in Brazil. His description would equally answer all of them. It was a humble house, with walls of rotten wooden plates, with deep wavy cracks and waste materials.
Poor quality sheets tightly tied together as a roof on top of the "building". It would hardly fulfill its function of covering and protecting the interiors of the house from the weather. At least it would protect them from the rain (I thought). But not from the unbearable heat in the summer or the intense cold in the winter.
That's it

 

creativity.
They did not have services such as piped water, drainage, electricity, pavement, sidewalks and other conditions that they, surely out of habit, knew how to support automatically. Two bunk beds and some chairs with bundles of clothes on them, gave an account of their lifestyle. An oil stove on a large table suggested a kind of imaginary separation between the bedroom and the kitchen and dining room.
The mother had placed recycled jars hanging from the ceiling and on the walls. I was surprised by the creativity when I saw that some of them had the lid nailed to some of the wood that protruded from the walls. This, so that they could be sustained and that when closing the lid it can seal well until the vacuum is made. Thus they are protected from any rodents or insects, moisture or dust. There they carefully kept from seeds, grains, cereals, oil, sugar, salt, spices and others to medicines and toiletries and for their health care.
It is not shameful to be born poor.
Some of the families that inhabited the village were related to each other. They considered it lucky to have taken possession of the land, where later with their own hands, they built their home. María's mother showed us the limits of the land and explained to us, by way of apology, how the previous construction had caught fire. He had started the excavations to lay the foundations of the house, they would have it "material". 
We walked with her to know in privacy the reason why she was looking for us. It was nothing new. A husband with an alcohol problem, laid off from his job on the railways. She worked hard at various houses. Domestic work and the sale of farm products such as nopales, prickly pears, plants and palm hearts would pay enough for their most pressing needs. 
The power to decide.
However, the husband was in charge of giving another use to the few resources he obtained. From economic and emotional verbal violence he had moved on to physical violence. We saw his bruises, we took evidence by taking pictures. We talked to her about her options, we didn't do much, she had already made her decision, her eyes showed her determination wrapped in a veil of sadness, but she was determined.
While she was getting ready, María asked us to accompany her to cut nopales and prickly pears. I took some pictures of her doing such an activity, she showed a smile and a look of hope. He seemed to sense that from that day on his life was going to improve. We got into the Volkswagen and took Esperanza to start her release process. We accompanied him on several occasions. Probably her fear of her husband intimidated her, he stayed away when she was accompanied. Finally, the sentence and the divorce arrived. Also some peace and economic improvement as well as great joy for the whole family.
To live without violence is to breathe, as if it were free.
Esperanza and her daughters continued to work and sell tirelessly. Her strength grew as her children's school grades improved. He got into the habit of going to my house to tell me about the evolution of the separation process, his daughters, their qualifications, their needs. That's why I found a better use for my daughter's typewriter, which had been dusting for years and ended up in the hands of Esperanza for her daughters.
He always came selling tender nopalitos, prickly pears, biznagas, or some plants. A true delight that came almost monthly. Entrepreneurship has been one of the alternatives that women have practiced with or without support. https://andreasaldana.com/impulso-a-microempresarias/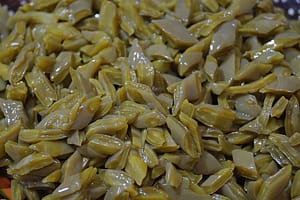 Years later, I ran into Maria by chance. He finished a university degree. He married, had children and worked in the city, in a government office. Today it guides women who are victims of violence, whether or not it is part of their responsibilities. He says that his main motivation is to remember the look and smile of his mother. He sees her happy since she lives without her father's violence.  
…the cheerful colors of the curtains.
She tells me that she visits her to bring help for her and her brothers. He continues cutting nopales and prickly pears, only now, only for self-consumption. 
We connect on social media. The photographs show me the same resolute eyes that I saw in that girl who told me that her house was "That, the first and the most beautiful…". A house is still at the entrance of the village, he sent me a photograph of the current state, he says that it is already made of brick, and that in the distance the windows reveal the cheerful colors of the curtains. However, Maria describes her house, the same as always.
Use the same phrase saying, what is "That, the first and the most beautiful…", since then, I understood that in childhood, there are those who do not use their eyes to see, for that they have a heart and a great imagination.