María Esther Morales, painter, university professional, activist and entrepreneur. Perhaps that attraction to lines and colors was inherited. It was something he knew from his early years. His father turned his interest in paintings into sketches. . Later, he would come into contact with that branch of art through the great masters whom he met on family visits to Museums and in his studies. Probably hence his inclination.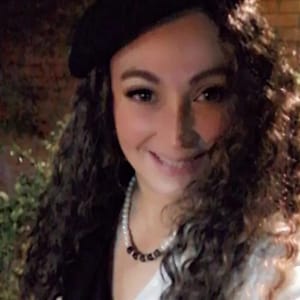 He also complied with the decision to seek professionalization in this branch of art. He obtained his university degree in Graphic Design from the UASLP. Especially he sought additional bases in plastic arts, institutional and private courses. Finally they are responsible for their development both their personal life and the efforts in the study. However, the activities that allowed him to know human rights and appropriate his own path should be highlighted.
Shared transience.
Slowly, he explored his creativity with drawing and watercolor. It has been diversifying the reasons. He used religious models, nature, landscaping, animalistic and others.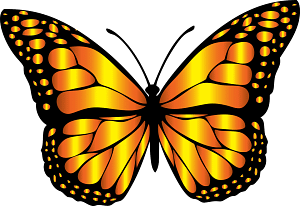 In this oil painting "Shared fugacity" he seems to play with several processes: pollination, recreated thanks to one of the pollinators: the butterfly. From egg to caterpillar and then to chrysalis to become a winged beauty.
Flowers that fly ...
The butterfly conjures up stories that resonate with the mysteries of the soul, life, and death. On the other hand, in indigenous poetry there are clear references to butterflies. Sometimes they are the object of the poem, and sometimes they are used in a metaphorical sense. Its ephemeral and fragile appearance has inspired poets and musicians. Especially relevant when Robert Frost, the poet, called them "flowers that fly and do everything except sing."https://es.wikipedia.org/wiki/Robert_Frost
Something else to highlight is eThe life cycle of flower and butterfly. In the first, usually three weeks elapse before withering, in the second it is recognized that the average life span is similar. Is it a coincidence or perhaps an intentional search for the artist?
«One is not born a woman ...
The composition of the elements takes care of balance and simplicity. The distribution of the elements was very careful, a certain inclination can be observed towards the upper right and left vertices as well as the lower right and left vertices. On the other hand, there is a gradual handling of the nuances of the environment and the elements, which is a great success.
We could consider developing your inner self by following your work. Or perhaps we can simply remember Simone de Beauvoir's phrase, "One is not born a woman, one becomes one." The foundations of feminism, sisterhood, human rights, other subjects and diverse experiences, were strengthening the conscience of forging oneself in freedom. I am sure that this process has been reflected in her pictorial works as well as in her actions as a professional, activist and mother. I have no doubt that it will also transmute into the pictorial works that I may create in the future.
Andrea Saldaña Rivera.https://es.wikipedia.org/wiki/Andrea_Salda%C3%B1a