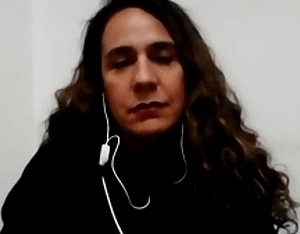 Women with big wings. 27 stories of women survivors of gender violence and women deprived of their liberty. An outline of the work published by the IMES, its Director, Mtra. Marcela García Vásquez published and presented it on November 26. Mtra. Carolina Jayme Foyo, from the San Luis Potosí Women's Institute, expanded the information. Video: https://www.youtube.com/watch?v=Etp02rKjOrg You can also listen to us on Radio Claret America on the Podcast. https://andreasaldana.com/es_es/podcast-radio-claret-america/
On December 10, Human Rights Day, it is good to remember that these include those of women deprived of their liberty. We are understanding the rights to physical and mental health, work, food, education and culture. This implies participating in work, productive and remunerated activities, according to their abilities and interests. In addition, the International Covenant on Economic, Social and Cultural Rights emphasizes that the adequate standard of living for the person and their family should not be restricted to persons deprived of their liberty.
Prison Deed.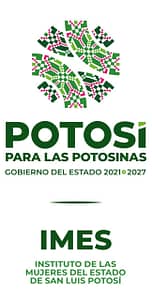 You can talk about progress, not enough, unfortunately. As for the state of San Luís Potosí, where I live, I want to mention one of the actions of civil society, I am referring to the NGO Nueva Luna. At that time directed by Mtra. Marcela García Vásquez, who started a prison writing project, also known as logotherapy or writing therapy.
The content of this publication was obtained by the IMES through a call. Likewise su compilation, editing and publication. It can be downloaded digitally in the league: https://bit.ly/MujeresAlasGrandes
The work contains 27 life stories, some of women deprived of their liberty and others of survivors of gender violence. Both groups used their voice, in a kind of introspection. I share pseudonyms and snippets of some randomly selected stories.
"That which cannot be said aloud"
Women with big wings, shows life stories, they mention that by sharing their text they hope it will be used as a mirror and window. Perhaps they recognized that their memories, once rescued from the silence, could be released from the burden it held for them. Perhaps as has been mentioned in some publications, the burden of feeling that they had a lot of "that which cannot be said aloud".
The authors still remain in the Center for Social Reintegration of the state of San Luis Potosí. They were during the covid-19 pandemic. This gave a new meaning to the confinement within another confinement. These women are still deprived of their human rights. https://www.inegi.org.mx/contenidos/programas/enpol/2021/doc/enpol2021_presentacion_nacional.pdf Sometimes civil society organizations or government institutions, such as IMES, try to alleviate these deficiencies by requesting the support and solidarity of civil society.
Window and mirror
The pseudonyms of these stories carry strong, deep words, from the beginning of the story they impact us, they motivate us to turn our gaze towards that group, but also, they give us back hope and faith. We recognize the role of religiosity, resilience and sisterhood, among others, that they mention some of them.
In the pseudonyms we find from LA FIERA DE LA FRONTERA (The tigress), to Faith and Hope, Reconstruction or What weighs the most, I will never defeat myself, Reborn, Episode of Terror, To fulfill your dreams, The past, To lose fear, is to start living, I am still alive, Hunger with sleep is removed, The confinement within the confinement among others, I wonder if they will be a window, a mirror or a reflection of the purposes that introspection usually generates.
Fragments I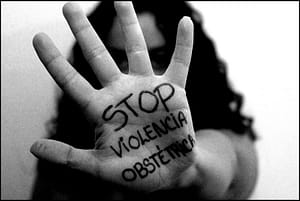 The violence suffered is identified, sometimes from pregnancy, at birth or in early childhood. At other times, it is easier to recognize what they are suffering in the present, as these excerpts show:
I am the daughter of a great woman and an ARMY, I am his shame, I don't care, he wanted a child, but then I left him a woman and he left us. The very cynical man cheated on my mother a thousand times, she forgave him everything. I am in custody for the crime of aggravated kidnapping.
I have been two years eight months, the saddest thing in my life began here, my children and my mother are going with my ex to San Luis,… in the third month Jhovani, sold everything and gave my children with my sister; when there was money, yes, nothing else was over and it was worth it… That's me: Marimar, the head of the Tamuín plaza… the one who is worse than rubbish, just imagine why I feel that way.
Fragments II.
3.- My stay in this place has not been easy, I have struggled but thank God I am still standing, as I have mentioned, even in spite of this illness, I am agüito, but I do not give up. I have to get ahead for my three children and my husband, who is confined here with me, sometimes we don't see each other, but I know that God is with me, he loves me, he never lets go of his hand. Thank you sir! !
4.- In this prison, the directors have no idea, nor do the administrative staff, security and custody. They take absurd measures, I would say. For instance; not being able to walk in the corridors, under the open sky, accompanied by another woman. In the room where we stay, three of us live, in the sewing workshop we work from 8 to 10 inmates and in the dining room we meet without healthy distance 20 women. How absurd!
Fragments III
5.- Freedom is the most beautiful treasure that God offers us and granted us. I did not understand it, until they caged me like a bird, locked up without being able to decide how and with whom to live and coexist. Everything is so difficult here. Here you spend losses of beings that meant or formed everything in your life and in your heart. You can't even say goodbye to them, you don't see it anymore. Here time stops, it is a routine of a dull gray color, meaningless, for no reason, you fall, you get angry, you fight, you shit it, you smile, you learn, you value, you discover, you persist, you advance, you achieve, you fail in a thousand feelings that are formed and transformed within you, sometimes all in a single day.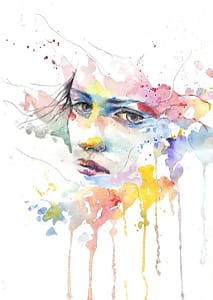 Why read these 27 stories? Each of us could find one and a thousand answers, whether they are specialists or neophytes on this subject. I end with a poem, not my own.
From: Anna Ajmátova
And can you describe this?
and i said:
yes I can
Then something like a smile slipped on that
that had once been his face.
I will appreciate your comments and suggestions, I offer dissemination of actions, models, projects and activities carried out non-profit: my email srandrea@prodigy.net.mx Andrea Saldaña Rivera.https://es.wikipedia.org/wiki/Andrea_Salda%C3%B1a