Dr. María Elena Lora Pérez. Continuous Training Coordinator.  Mexican National Association of Nursing Counselors, AC
This work initially mentions three great women: Florencia Nightingale, Sor Juana Inés de la Cruz and Mother Teresa of Calcutta. Roots and Inspiration of nursing for this great writer, social activist and public health nurse. I am referring to Andrea Saldaña Rivera. Author of "A light in my paths" Autobiography.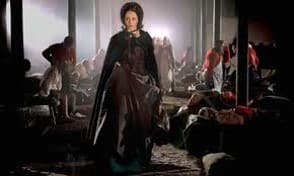 Florence Nightingale was the quintessential archetype and model of nursing. With this model they have been adapted to more than 15 million Nursing professionals around the world.
Mother Teresa of Calcutta.
In addition, Andrea is inspired by what Mother Teresa of Calcutta was. We can remember that Mother Teresa spoke of love for the poor and service to humanity.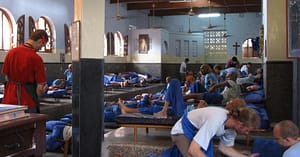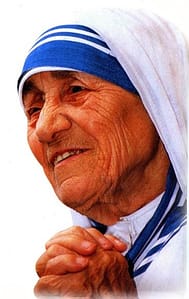 Today, there are more than 5,000 nuns in her order. They follow his model to dedicate it to the poorest. What did Mother Teresa do? She was a woman who dedicated her life to being an activist, not only in Mexico, but internationally.
Sor Juana Ines De La Cruz .
The teacher Saldaña is also based on another great woman: Sor Juana Inés de la Cruz. I've been reading about her. It tells us that "Sor Juana Inés de la Cruz was a Mexican nurse, in the 17th century, she stood out not only for caring for the sick, but also for advocating for gender equality. He fought for this equality. She was also a Catholic nun, poet, writer and playwright.". She considers that greater visibility should be given to the nursing activity that Sor Juana carried out.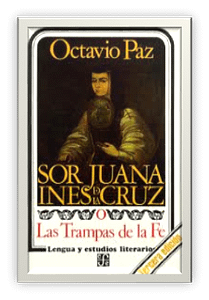 It especially concentrates on these three great women. With them, she reflects what it was like for her to be a nursing professional and her own life as a woman and as a mother.
Who is Andrea Saldaña Rivera?
Through a brief review we learned that after graduating as a nurse, she studied the specialty of Public Health. This specialty not only marked his professional life, but also inspired some of the topics of his research, technical and literary publications. As a writer, she deals with the genres of short stories, poetry, essays, interviews, autobiography and poetry books and coloring images. Some of its publications are bilingual Spanish/English.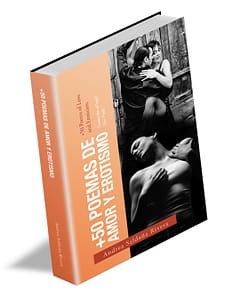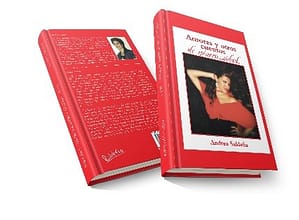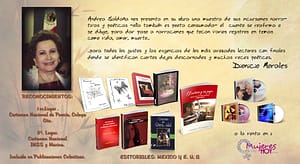 He worked in the academy, in civil and governmental organizations, in institutions of the health and human rights sector. A constant in her life was defending the rights and cause of women. The continued work of Master Andrea Saldaña is identified with this theme.
Achieve excellence and share it.
She worked as a nurse in hospitals and community health centers. She received several Recognitions for her nursing merits, both at the national and state levels. They were in 2009, the Medal of Health Merit awarded by the Mexican Society of Public Health. In that same year she received the Recognition of the National Association of Mexican Women Doctors, AC
In 2010 he received the Isabel Cendala y Gómez Medal from the General Health Council. The latter is awarded to Mexican nurses who have excelled in their professional lives. It is awarded each year to the nurse who is distinguished by her excellent and brilliant career.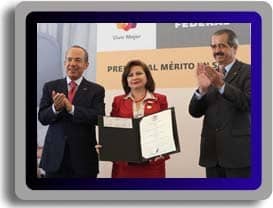 This is a brief review of our colleague Mtra Andrea Saldaña Rivera, author of "A light on my paths" Autobiography.